i-Tech Continuous Mist Spray Bottle
Regular price
₱150.00
₱0.00
Unit price
per
Brand: i-Tech  
Size: 300 ml
50% longer spray than other bottles.
Soft-sided and leakproof.
Environmentally friendlier.
It gives a large evenly distributed spray pattern.
Minimal spray sound, maximum spray action.
The bottle can disperse a fine mist or a continuous spray.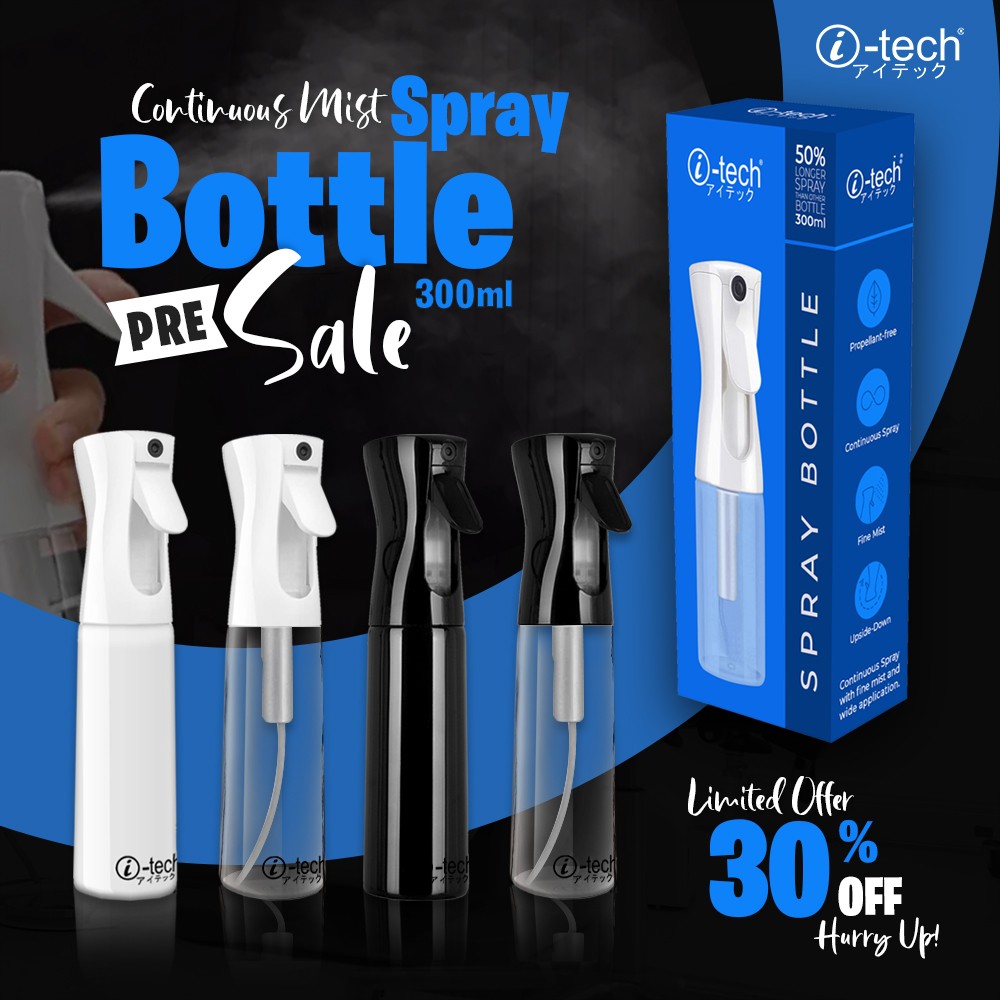 ABOUT THIS ITEM:

SUPERIOR SPRAY BOTTLE SUBSTITUTE: Soft-sided and leakproof spray bottle. Attractively shaped, environmentally friendlier, and easier to spray compared to other cans and regular spray bottles. Only a handful of pumps gives you a large evenly distributed spray pattern. Our bottle also has an output of 1.20CC per spray, removing 99% of the water during each full use.

MINIMAL SPRAY SOUND, MAXIMUM SPRAY ACTION: The bottle can disperse a fine mist or a continuous spray, depending on the amount of pumps. A short, lighter squeeze results in a short, quiet burst of fine mist, while multiple light pumps give you a continuous aerosol-like mist that is capable of spraying upside down for a full 360-degree spray.

SAVES TIME AND ENERGY: Easy to use and refill, this bottle safely holds most bulk chemicals and liquids. To refill, you simply pop the top, fill with the liquid of your preference, prime, and then spray. There is a plastic tube with a coiled spring on the inside that be can unscrew from the inside of the nozzle and cleaned.

EASY ON THE HANDS: Steady use of the spray bottle results in far less hand fatigue compared to standard trigger sprayers that often take multiple squeezes just to get a spray started. A welcomed alternative to those with arthritis and other hand ailments.

A HAPPY HELPER: Our odor-free spray bottle can do more than help you achieve that perfect up-do. Put some water in it to spritz your flowers and succulents. Place a bit of window cleaner in it to disinfect around the house. There are endless possibilities.

---